Archive for the 'Physical Intervention' Category
Tuesday, February 12th, 2013
Physical Intervention Training in Northern Ireland (Upskilling Award)
On Sunday I was delivering the new Door Supervisors Upskilling Award to 11 existing Door Supervisors and it was refreshing to see that once they realised that the new skills were effective and actually did what it said on the tin. (Physical Intervention) (more…)
Friday, February 8th, 2013
Lone Working Training in Southern Ireland
You may be surprised to learn that we at Quell over the past 18 months have had a significant interest and influx of requests for training from the South of Ireland, and the interest levels seem to be continuing each week.
What can this be put down to? (more…)
Tuesday, February 5th, 2013
Security Industry Authority announce more details about the Upskilling Door Supervisors Course.
Public to benefit from better trained door supervisors
The public will benefit from better trained door staff as new rules come into effect.
From today [04 Feb], door supervisors renewing their Security Industry Authority licence will need to have taken additional training and gained the Level 2 Award for Up-skilling Door Supervisors qualification.
Friday, January 4th, 2013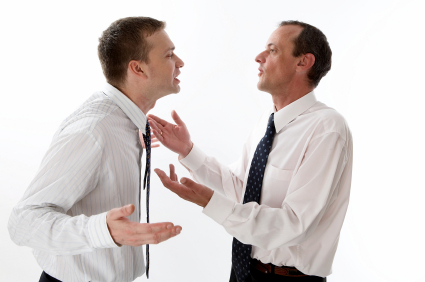 Work Related Violence Training
Work related violence training is yet another phrase that we come across now on a regular basis, as someone has heard from someone else or they have attended a seminar on Health & Safety and remember it is something that may need addressed, but still are not sure of what to do. (more…)
Tuesday, January 1st, 2013
Dealing with Violence in the workplace
Dealing with Violence in the workplace is a very powerful and sensitive subject for many employers and employees, as it can have massive consequences if not dealt with or prevented correctly. (more…)
Wednesday, December 19th, 2012
I want to train all my staff in Personal Safety Training incorporating how to fight off an armed attacker?
This comment is a line that some of our new clients are using, as they have been told that it is the safest way to cover all the subjects of protecting your staff, with the use of aggressive skills to fend off potential assaults. (more…)
Wednesday, December 12th, 2012
Physical Intervention Training is becoming the main focus for Door Teams
Since the announcement from the Security Industry Authority (SIA) that Physical Intervention Training will be implemented into the relicensing of current Door Supervisors who have not attended a Physical Intervention Training module, many have been calling and emailing us at Quell for help and guidance. (more…)
Friday, December 7th, 2012
Physical Intervention in the Security Sector: Who is at more at risk?
We were recently asked the question above in relation to a Door Supervisor on a Nightclub door or a Security Guard in a department or supermarket? (more…)
Monday, December 3rd, 2012
Do you need your Door Upskilling Done?
Since the announcement from the Security Industry Authority (SIA) recently, that if you completed your Door Supervisors Course before June 2010, well then you may need to attend a Door Upskilling Course. (more…)
Thursday, November 8th, 2012
Security Courses for Door Supervisors (Physical Intervention)
Over the past month due to the rumours that the Door Supervisors will need to re-license with a physical intervention qualification in Feb 2013 has sparked an uptake in our 1-day upskilling package. (more…)